If you are looking to supercharge your engineering workflow, you're at the right place. Instantly become productive using our Piping, HVAC, Mechanical and Structural Solutions with or without AutoCAD.
We've got 2 primary CAD solutions to fit your needs. 
Mech-Q  - add-on for AutoCAD, LT or IntelliCAD
(contains 4 main modules in 2D/3D: Piping, Ducting, Structural and Mechanical)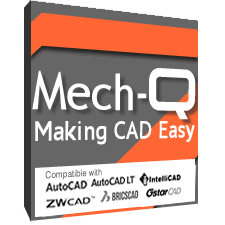 Easily draw 2D/3D pipes, ducting, steel beams, fasteners and more using a simple dialog interface. Mech-Q also tabulate your qualities using BOM. Here is 5 reasons to choose Mech-Q.

Video:  What's inside Mech-Q?
» More About Mech-Q
AViCAD -  2D/ 3D AutoCAD alternative loaded with hundred of tools
(includes our Mech-Q, Architectural Routines, Block Libraries and 3D PDF tools are included.)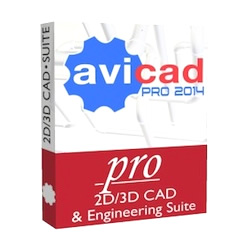 AViCAD allows you to do more with less time and get drawings delivered and projects done without spending a fortune on CAD software. AViCAD costs 1/8th that of AutoCAD. Need we say more?

 Video: Whats inside AViCAD?
» More About AViCAD
Finally, CAD software that's not over-engineered or not over-priced.
View our 2 minute intro to Mech-Q. If you don't have CAD you can use Mech-Q in our complete package called AViCAD.
Click to play, use < or > to rewind/ forward or space-bar to pause
Whether you are specifically looking for a specific Engineering utility or needing an "All in One" soultion, we've got CAD software that will get the job done effortlessly every time.
this is the most functional toolbox for all engineering disciplines I have ever been privilege in using. Thank you for your wonderful product!

John Lovin
GA USA

Not sure which product to explore?
Take 5 seconds and ask our online wizard.

MechQ made my design and drafting work flow so much easier, and now it is available in one package.

This is the bargain for all engineers that have to include drawing work in their scope of supply, even more so for them who want the chance to learn it, and now they can without being restricted by the cost of the big boy package.

Alan Mullin
SJM Projects
Other Engineering Tools
We also offer Plate 'n' Sheet.  This is a stand-alone which creates 3D transitions and unfolds them into 2D templates. You don't need CAD installed on your system to get started. We provide you all you need to get started.
When your project is completed, simply save the file to DXF or print it to a CNC Plotting device or laser cutter. If you have AutoCAD you can easily link to it though the interface.
Who is CADavenue?
We have been serving CAD users worldwide since 1998. Our office are located in Pacific Northwest and we offer lifetime technical support on all our products. If you ever need help or just have a comment, feel free to contact us at our main helpdesk 24/7.
Our clients are involved in hydro power, food processing, aquaculture, petrochemical, biotechnology, treatment plants, heavy industry, marine, mining, military, pharmaceutical, pulp & paper, energy generation, snow making plants and various other related markets.
AViCAD 2014 new release. Order now and save $200!