Get the extra edge and be more competitive.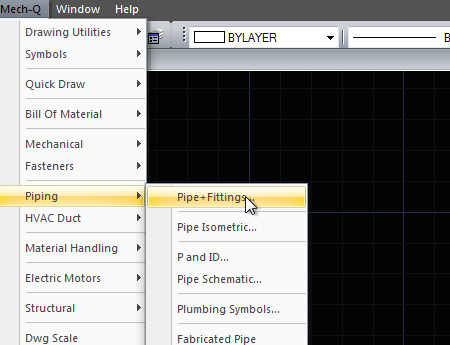 Stop drawing from scratch
Become 4x more productive using a simple click and draw method. Managing block libraries can be a real pain. It often requires you to search though thousands of blocks and though symbol catalogs, resulting in wasted time . With Mech-Q you'll be putting all that behind you. Our Mechanical Engineering Software Tools provide you with everything you'll need, in one simple to use interface.
Take a tour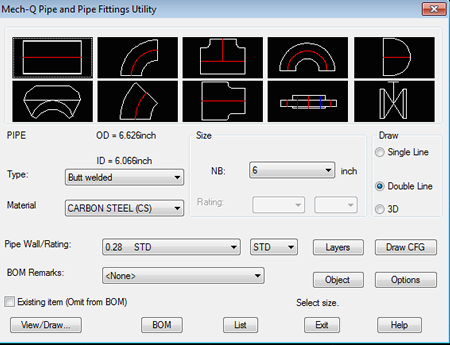 Draw like a champion
If you are like most draftspersons you know how hard it is to meet deadlines. Automating your workflow is essential in order to keep up with hectic schedules. Our engineering tools makes it really easy to get going. Even non-technical users will be able to easily use our menus and dialogs without having to draw a single line.
Get started now
Draw your schematics in minutes not hours.
Our Mechanical Engineering Software Tools are very affordable
Check out our subscription plans which allow you to rent our Mechanical Engineering Software Tools for as little as $49 per month. Call us today at 888-271-7121 or contact us with any questions you may have.