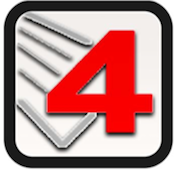 Plate 'n' Sheet unfolding software allows you to create 2D templates from 3D Shapes. For Metals, Plastics and Insulation Industries. Supports DXF and is compatible with most CNC applications. CAD is not required as program will run on its own.
More Info
Buy Now
Price:
$990
$742 until Oct 31st
Download our free trial
for 30 days. $100 off promo ends soon!
Read more about Plate 'n' Sheet

→