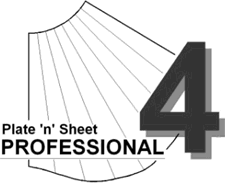 Plate 'n' Sheet unfolding software allows you to create 2D templates from 3D Shapes. For Metals, Plastics and Insulation Industries. Supports DXF and is compatible with most CNC applications. CAD is not required as program will run on its own.
More Info
Buy Now
Price:
$979
$899 for a limited time

Save $80 during September!
Read more about Plate 'n' Sheet

→