Mech-Q 2018 Released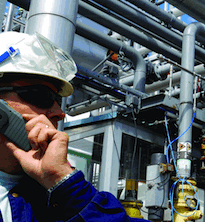 We are happy to announce the new release of Mech-Q for AutoCAD 2018. Final versions for both AutoCAD Full are available for download. IntelliCAD versions are also available. If you have purchase Mech-Q recently within the last 60 days of it's release you will be eligible for a free download.
The four primary Mech-Q Modules are Mech-Q Piping, Mech-Q HVAC and Mech-Q Structural. Additional configurations and bundles are available including a Network Module.
With Mech-Q you always receive:
Compatibility – Runs Directly Inside AutoCAD, Bricscad and IntelliCAD
Affordability – Buy one module or get them all for a reduced price
Dependability – Includes free unlimited lifetime support
Accessibility – Features easy to use dialog interface with toolbars and menus
Versatility – Creates plans in 2D, 3D (excluding LT), Isometric, plus creates BOM
Exportability – Draws AutoCAD objects which can be easily shared with others
The Mech-Q Full package may also be purchased at a bundled price which includes everything except the Network module. Easy payment options may also be available depending on your AutoCAD version.
Mech-Q can increase your office productivity instantaneously. Our software is very easy to use and little training is required.  Please learn more about our Engineering Software solutions today.