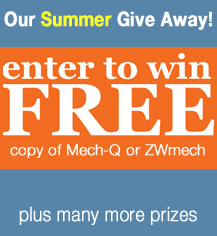 During the month of August 2011 we are giving away lots of prizes.
Our biggest prize is a FREE copy of Mech-Q. But in case you don't win that we have others as well.
Winners will be chosen randomly. Your Emails will remain private. Read more about how to win a free copy of Mech-Q or AViCAD.