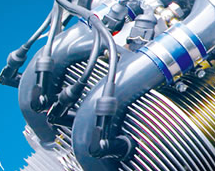 ZWSoft, the makers of AViCAD,  have just released a new 3D CAD product called ZW3D. This is a alternative to Autodesk Inventor and is a completely new breed of CAD/CAM software. If you are looking for an affordable and powerful "all-in-one" software solution for design, analysis, and manufacturing look no further!
ZW3D allows you to get even your toughest jobs accomplished in no time at all. With ZW3D you can effortlessly create wireframes, solids and surfaces and is perfectly suited for any production modeling environment. It will also import any imported file, including scan data. It supports STL, point cloud, scan data and more.
ZW3D will soon be available right here at CADavenue. » Contact us today to preorder!
ZW3D Main Features
Import massive files
Integrate solid/surface modeling
2-5 Axis optimized milling
Sheet metal specific commands speed design and flat pattern layouts
Get the speed of solids ,the power of surface and the flexibility of wireframe
Eliminate model repair time
Convert 2D images to 3D models
Digital sculpturing and surfacing
Supports Class A Surfacing to add style & designs
Get total control over surface curvature
Dynamically morph any shape
Directly edit surfaces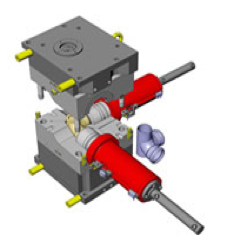 Versatile Assembly Design
Top-down and bottom-up assembly design
Fast and simple to make assembly animation
Burst technology easy to make big assembly
Reads, Scans & Builds In Many Ways
Work with STL , point cloud and scan data to build 3D models and assemblies
Build surfaces?refine meshes and repair parts
Reconstruct parts
Send to ZW3D CAM for STL machining
Support your 3D printer and more
Supports 2-5 axis CAM
QuickMilling improves productivity
SmoothFlow AFC(TM) Technology
Adaptive Feedrate Control
Intelligent Machining Automation
Features Aware Offset 3D milling
Includes Self Paced Tutorials
Learn at your own pace, on your own schedule
Reduce cost of training
Accelerate learning speed
Many good examples just like a 3D tutorial book
» Learn more about ZW3D today contact us with any questions you may have.