Additional AViCAD Features Added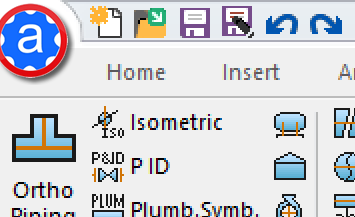 We are happy to announce the new release of AViCAD 2018.
Our four primary Mech-Q Modules are Mech-Q Piping, Mech-Q HVAC and Mech-Q Structural are also included in this release. Additional configurations are also available including a Network and a Piping Only version.
Easy payment options are now also be available.
Latest CAD features can be found here
Other recent AViCAD improvements include :
New IntelliCAD 8 which is now compatible all versions of AutoCAD.
Fully compatible with Windows 64 bit
64 bit – propelling speed more that 1.5 to 3x faster then previous versions.
Top ribbon with easy no navigate interface.
Improved annotation scaling and publishing
We bring you better annotation scaling and easier publishing.
Save and load your settings for tables
New added support for workspaces
Get started now
For polyline and hatch, middle grip, edit menu
External tool for conversions between different DWG file versions
New support for .dae file type used in SketchUp,  3DS Max etc.
Improved support for DGN overlays
Civil3D, ADT, and mechanical object enablers
Now converting them to .dwg files
New Set to ByLayer command
SETBYLAYER added
Print or plot transparency of images
PRINTTRANSPARENCY aded
Added dialog box
For faster typing in the command bar
Added icons and new features
New ability to print to DWF/DWFx files
Such as PC3 Printers
New ability to print to PNG & JPG files
Such as PC3 Printers
New Refedit Preview Dialog
Improved editing
Improved grip editing for dynamic blocks
Modify for various screen items
Added support for MrSID MG4
Allow attachment of compressed raster images
All color-related system variables
Support for RGB and index color value
User drawing interaction support, AutoCAD compatible
XOPEN
XPLODE
POLYSOLID
POINTCLOUDATTACH
BCOUNT
LAYERWALK
SELECTSIMILAR
ALIGNSPACE
VPSYNC
PURGE
QSELECT
LOFT
CUSTOMIZE
A Piping only AViCAD package may also be purchased at a reduced price which includes our Complete CAD and Pro Piping Module.
AViCAD will increase your office productivity instantaneously. Our software is very easy to use and little training is required.  Please learn more about our Engineering Software solutions today or…
Get started now