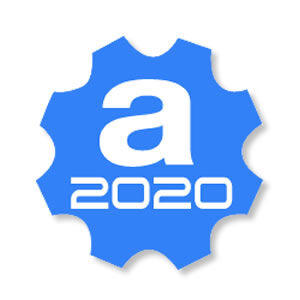 CADavenue is happy to announce our new AViCAD 2020 release . AViCAD is a feature-packed 2D and 3D CAD application (which includes our Mech-Q Engineering Suite!) and provides a familiar environment like AutoCAD but at a much lower price.

With AViCAD, engineers, architects and designers have a professional yet affordable perpetual-license alternative to rigid high-cost AutoCAD subscription options.
AViCAD can be licensed in many ways


Perpetual (you own)
Yearly (most affordable)
Monthly (cancel anytime)
Try Now
See Pricing
Have an older version of AViCAD? Upgrade today.

About AViCAD 2020 (just released!)


CADavenue is happy to announce our new AViCAD 2020 release!
For those who purchased or upgraded to AViCAD 2019 after March 15th, 2019 and/or are currently subscribed to AViCAD, please visit our Help Desk to request a free download.
AViCAD is an all in one CAD application with the ability to create, read, write and edit native AutoCAD DWG and DXF files just like AutoCAD.
CADavenue is based in the USA and has been supporting AViCAD users in the US, Canada and the worldwide for more than 7 years.

Get started now
Have an older version of AViCAD?
Upgrade today.
What's new in AViCAD 2020?
Here are just some of the features inside AViCAD 2020:

These features are included in the new AViCAD 2020 release.


Compatible with AutoCAD® DWG 2020 + supports earlier file versions
Reads and writes standard DWF 2D/3D files faster than ever before
New CAD engine with improved features and stability based on IntelliCAD 9.
Redesigned and rearranged menus
Improved visualization of texts and entities using Anti-Aliasing technology.
Anti-aliasing is extremely important to making text smoother and easier to read.
New Tool Palettes for Blocks, Hatches and frequently used Commands.
Further optimization for 4K displays
Double Click actions: customize the actions executed on DoubleClick to specific entities types
Ready-to-use Tool Palettes for:


Draw
Modify
Annotations
Utilities
View
3D Tools
Fills and Hatches
2D Architectural
Electrical Diagrams
Electrical Plants
Mechanics ANSI-ISO
Mechanics DIN-ISO
Hydraulic-Fluids and Pneumatics
Steel Sections
Plus add your own custom palettes too! (link opens up a new tab)
New Block Editor (_BEDIT command).
New Blocks Palette with drag and drop support.
Print 3d Hidden Silhouette for clean 3D prints on curved solid part using Hidden Visual Style.
Support for BIM file types: import/attach IFC and Revit® files as underlays (.rvt/.rfa,ifc file types). Use with RVTPANE command to open the Categories pane for visibility control.
Print with transparency on Hatches by using "Print Style Table" (CTB/STB) color configuration.

Xref Notify: the control of updated or missing xrefs.
Construction Line Command Similar to the infinite line in 3D space.
Digital signatures to .dwg files: a digital signature certifies the author of a file.
New Express Tools: Texts Align, Automated Dimensions, Reorganize Dimensions.

Property Panel Tree: the new selection control to view selected entities in a tree list.
Digital signatures to .dwg files: a digital signature certifies the author of a file.
Specified angle in the three-dimensional space and extending to infinity in both directions.
Properties local editing ( highlighting/modifications based on the tree selection). Publish restyling: the redesigned user interface; new features in the print settings.
Custom Folders preset: adding of your most frequently used folders to the open/save dialog. Quick access to your disks/network.
Formula in Tables: table cells can contain formulas that do calculations related to the values in other table cells.
SysVarMonitor: monitoring of a list of system variables with notifications sent when some variable on the list is modified.
Improved PDF export with more options available, such as making exported text searchable, the DPI setting for exported images and hatches, hyperlinks export, linearized .pdf files, and more.
.NET API updated and improved.
Exports to DXF, DWF, 3DS, DAE, STL, LWO, POV, BMP, WMF, EMF and SVG.
Supports the latest Windows 10 release and earlier Windows versions.
Improved support of PointCloud with ReCAP files (.rcp/.rcs).
New Commands In AViCAD 2020 (just released!)


MULTIPLOT: select title-block blocks or Polylines boundaries to print them sequentially using the boundaries as print windows
ARRAYPATH: place object copies uniformly along a path or a portion of a path
TABLEEXPORT: data export from a table object in the CSV file format
CAMERA: define settings for 3D views of drawings according to a location and target. You can also specify the camera height, clipping boundaries for the view etc.
ADDSELECTED: create a new object of the same type and general properties (Layer, Color, Linetype etc.) of a selected object, yet with different geometric values
CENTERLINE: create centerline geometry associated with selected lines and linear polyline segments
QUICKWBLOCK: create quickly an external DWG file from a selected group of elements
DIMREASSOCIATE: the association or reassociation of selected dimensions to entities or points on entities
DIMREASSOC: restore the measured value to overridden or modified dimension text
POINTSEXPORT: Points export to ascii xyz or csv
SCALETEXT: enlarge or reduce selected text objects without changing their locations
AREATEXT: calculate boundary area and place the text with the value in the center of the area. Through the configuration dialog the user can set: Units used for drawing, Units desired for measurement, Prefix, Suffix Units of measurement, Decimal number, Retain boundary. It is possible to select an area through multi points, the direct selection of entities or by clicking inside a closed area
CHANGEBLOCK: create a new Bock Definition from a Block instance and open Block Editor to create a new modified Block
DIMPOLY: the automatic creation of dimensions around a polyline
ENAMEBLOCK: rename a block and add a new block definition for further editing
CREATELINETYPE: create custom textual Linetypes through the Dialog box
OFFSETSMART: create an offset deleting the original entities
DIMARRANGE: the aligning of a dimension line and a sub line
TEXTARRANGEV: arrange the selected text with vertical alignment
TOTLENGTH: show the total length of selected object
Get started now
How to get the new AViCAD 2020 release


A major AViCAD version has just released with even more features and faster performance. Mech-Q Suite is also included along with Architectural tools and a 20K block library. Get AViCAD 2020 now.
Those who have either purchased or already upgraded to AViCAD 2019 after March 15th qualify for a free upgrade. Otherwise please visit our support desk for an instant quote and purchase link.

Multiple purchases and Network license upgrades are welcome and qualify for the same free upgrade as mentioned above. For larger offices a Mech-Q Network Module is also available.
Try AViCAD free for a month. For questions about AViCAD please contact us for more at 888-271-7121 or visit our help desk today.


Download and try AViCAD for free (Mech-Q and other drafting tools are also included!)


Get started now
Have an older version of AViCAD? Upgrade today.