We've just released these new improvements for Mech-Q.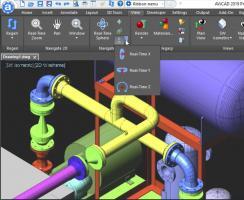 Here are just a few things you will find in the latest version of Mech-Q.
Piping Improvements:
Piping Tools – Data Import/Export feature (See Video Below)
Pumps – Add Clockwise/Anti-Clockwise option

Add Piping BOM Edit Tool

Piping BOM – Add option to Reset Table/Balloons

Piping BOM – Add option: Unique Pipe + Fitting
New Tool 2D labels – auto-rotate with pipe direction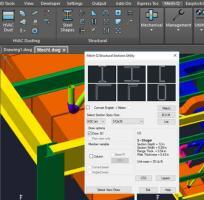 Structural Improvements:
Stairs – Add Aluminum stringers and treads
Stairs – Upgrade Hand Rail drawing (now 2D & 3D!)
Added full detail option

Add Cope tool (With CFG)

Structural BOM – Add option to Reset
Table/Balloons
Ducting Improvements:
Reducing Tees (3D) – Add Conical option
New BOM options
2D Elbows: Rotate first, Then mirror
Add option to Reset Table/Balloons
Add Square type balloon
Plus other recent improvements
New video Mech Q Piping Import Export Basics (our thanks to RealWorldCAD)
If you're an existing user and need to upgrade, check out our pricing.

Save $150 on all perpetual licenses during February. Sweet!
Get started
Upgrade