COMPLETE CAD TOOLSET FOR ENGINEERS
Draw fast, and save money using our CAD engineering software
We offer a complete CAD software suite for engineers that is affordable and extremely easy to learn. Try it for 30 days. No CC is required.
We offer a complete CAD software suite for engineers that is affordable and extremely easy to learn. You can try it for 30 days. No CC is required.
Get drawings done with less effort
Learn to become more productive at CAD using our engineering tools called Mech-Q. Our software works seamlessly inside Autodesk's AutoCAD ®, Bricscad, and Intellicad software programs. Mech-Q is built by engineers and for engineers.
The drawing utilities are available as a Full Engineering Suite, or you can choose only the modules you need and customize it to your office.
If you don't have CAD, we offer AViCAD (an AutoCAD alternative) at a fraction of the price you would typically pay. AViCAD also supports DWG file types. AViCAD also includes Mech-Q at no extra cost.
Draw 2D schematics and create 3D solids
Mech-Q is easy to use and can create 2D and ISO schematics. It can be used as an advanced 3D tool at the same time.
Users can also choose between 2D drafting and 3D drafting modes. It can draw 2D isometrics, double-line schematics, or create complex models, all with ease.
The Ducting and Structural software also works similarly to the Piping software. After selecting the spec you need, points are entered to define the route and then the parts are created as you work from point to point.
It's a perfect fit for beginning and experienced engineers and includes many options depending on what you need to be drawn. CAD training videos are also available to get you started right away.
Advanced features at your fingertips
Advanced features include the ability to create complex models and 3D designs, generate a bill of material (BOM), tabulate data, and create tables.
Mech-Q lets you draw how you draw – no more wasting time doing repetitive tasks or manual drafting. It allows you to create professional-level engineering drawings with ease. With Mech-Q, you won't need to search for pipe fittings, ducting shapes, steel beams, or pipe fittings. All the tools are accessible inside the top menubar or ribbon.
Supported CAD software programs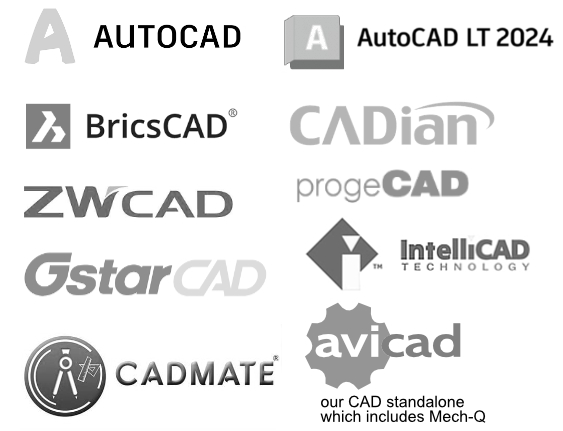 Get a free 30 day trial, no CC req'd
CAD Software Built For Engineers
Engineers, drafters, and designers typically use Mech-Q's suite of utilities or modules to draw, modify, and tabulate parts.
Modules include Piping, Ducting, Structural, and Mechanical (below is a list of modules in our software suite).
The CAD engineering software will streamline and automate repetitive tasks and dramatically reduce errors associated with manual drafting. `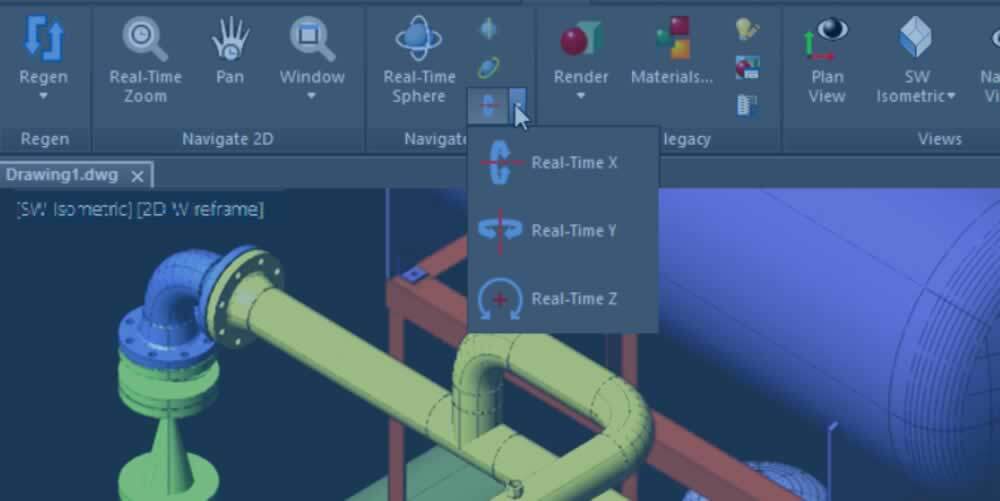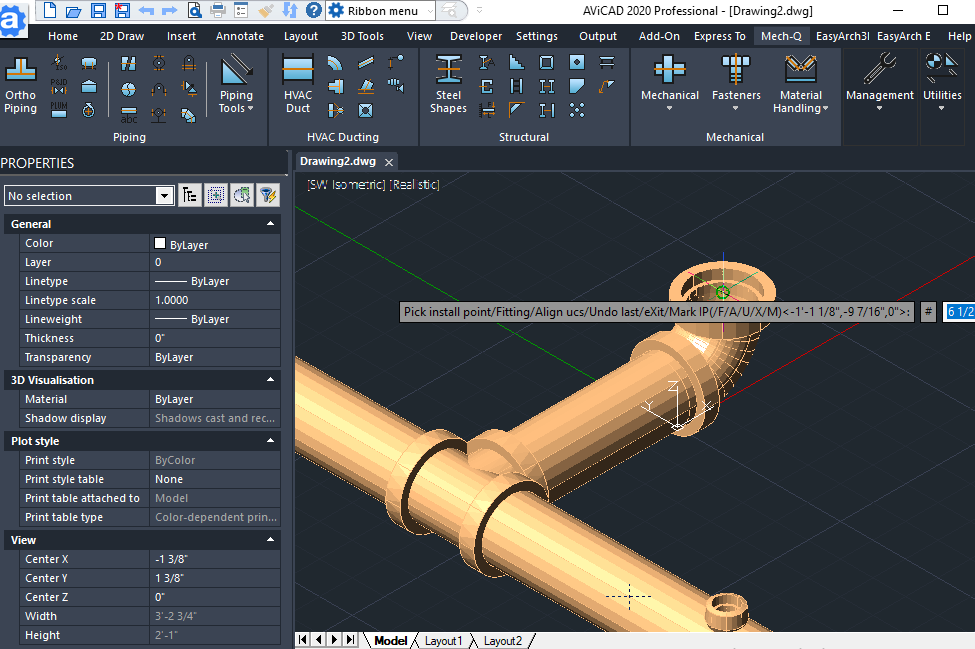 Our CAD software does all the heavy lifting
CAD Engineering News
We are happy to announce a new AViCAD release. AViCAD 2024 is AutoCAD-Like CAD application with the ability to create, read, write and edit native DWG and DXF files.
Mech-Q runs in AutoCAD Full or any of it's vertical applications. It will increase your engineering productivity instantaneously. Our CAD software is easy to use and little training is required.
If you are needing help with a remote office setup we are here to help. We offer remote installations if needed. As always, our tech-support are ready to help at no cost to you.