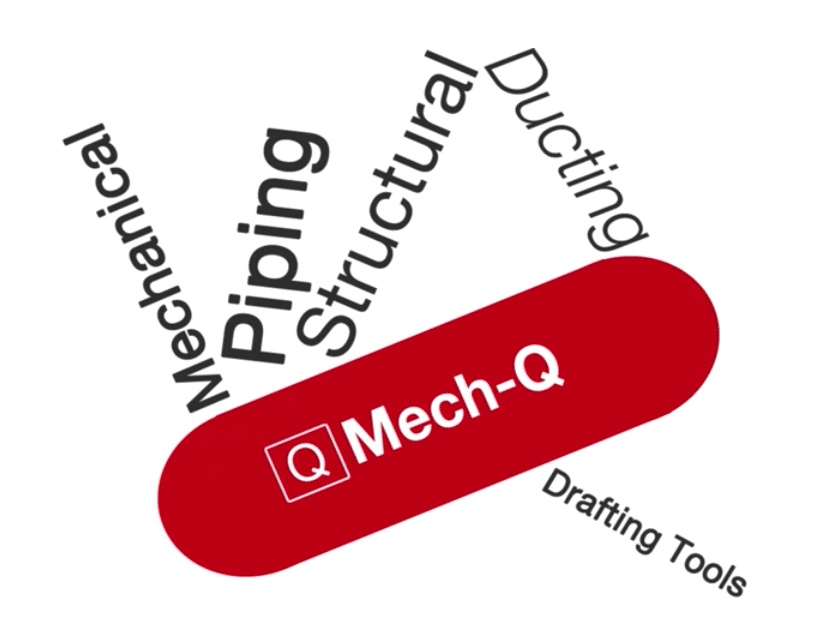 Mech-Q is a feature-packed tool for CAD Engineers and Drafters alike
Mech-Q puts you in control of your engineering drawings. It can be used it in may ways and has hundred of drawing tools which are organized in a pulldown and floating toolbars.
It's a tool that can be used in the field, a fabrication shop or in a drafting office. It supports a variety of disciplines including mechanical, piping, HVAC and structural engineering.
The bottom lines is that Mech-Q will help you creates professional drawings fast and win over your clients.
Mech-Q is is a complete engineers toolbox filled with everything you will need for any Mechanical, Piping, Structural or Ducting project. PLUS the software integrates directly inside your existing CAD system.
Mech-Q, but is not just a tool. You could say it's like a Swiss army knife for CAD professionals. That's why over 25,000+ CAD professionals prefer Mech-Q for their number one engineering CAD solution.
Mech-Q works with all versions of AutoCAD, Bricscad and IntelliCAD. Even if you don't have a copy of CAD we can provide one for you with our AViCAD solution.
View Next Slide

Or get started now and try Mech-Q now
Mech-Q now $50 off - expires soon!