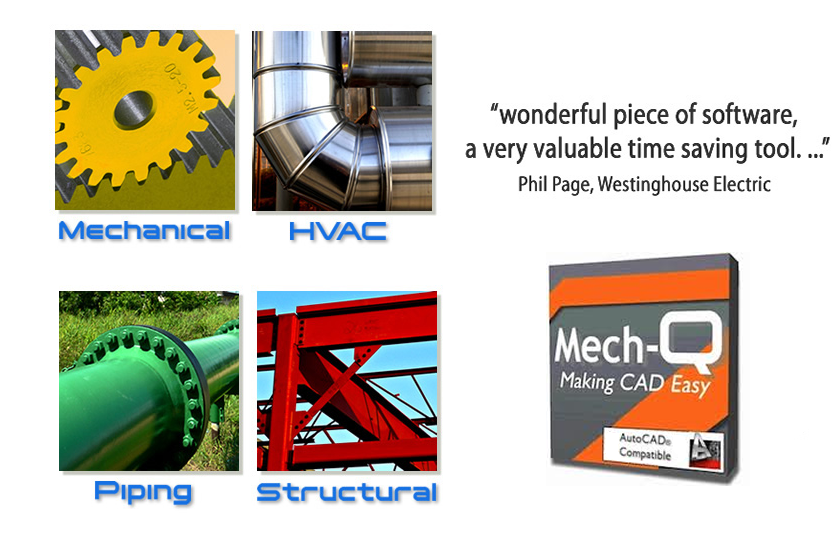 Click to see more about our 4 tools (opens a new window)
Each of these tools create both 2D and 3D objects plus Bill of Materials are in most routines.
Mech-Q is also available as separate modules, so if you only need Piping for example, we can also package it this way for your specific needs. Additionally most routines also draw either 2D or 3D parts. Ask us for a quote.
View Next Slide

Or get started now and try Mech-Q now
Mech-Q now $50 off - expires soon!