Mech-Q Piping is an add-on for AutoCAD. It is also available within our CAD standalone called AViCAD. It's a comprehensive Piping drawing module for drawing simple and complex piping systems. Choose from a wide assortment of 2D, ISO, 3D pipes, fittings, flanges, and valves + BOM.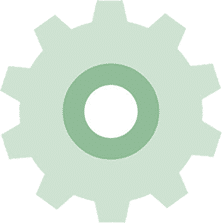 5 Reasons To Choose Mech-Q Piping:
1. Simplicity – Mech-Q offers a near Zero learning curve. Mech-Q provides the easiest transition into automated Mechanical drafting. Really, try it and see for yourself just how easy it is to draw piping in CAD.
2. Affordability – Mech-Q is easy on your wallet. Why spend thousands more on software when you can get the same job done with Mech-Q? It's really got everything you'll need, built right into the software.
3. Quality – Mech-Q makes you look great. You'll produce professional-looking drawings with little or no effort. And your clients will never know it…
4. Accessibility – Mech-Q is filled to the brim with power. You'll find hundreds of exclusive tools and functions throughout the Suite. It's not just an Engineering Tool. We've also included drafting routines, beam calculators, and many more utilities all organized and ready to use.
5. Flexibility – Mech-Q is fun to use. It has an intuitive dialog interface – which means you won't have to hunt for symbols and blocks anymore. You'll be able to get the job done faster and easier too.
Some of the Main Features are:
Easy to use
A large range of symbols is included and others can be added with ease.
Fully customizable: Sizes, layers, symbols
Auto-BOM
Create Isometric drawings, 2D & 3D piping
Auto-labeling line specs & valves tags
Many More
For larger offices, a Mech-Q Network Module is also available.
What's inside the Piping Software?
Orthogonal Pipe, Fittings & Valves
A versatile and powerful pipe and pipe fittings utility: 2-D (Single & Double Line). and 3-D (Solids). Compatible with ALL versions of AutoCAD & IntelliCAD.
Main Features:
2D (Single line & Double) & 3D
Comprehensive range of pipe &fittings
Auto-BOM – fully customizable
BOM Descriptions can be easily edited
Database editor included.
Several draw options
Insulation, customizable layers…
Easy to use.
Types of Pipe & fittings included:
Butt Welded
Socket Welded
Screwed
Victaulic
Cast Iron (Flanged)
Ductile Iron (Flanged)
Ductile Iron (Grooved)
DI – Mechanical Joint
Stainless Steel Tube
Soil Piping (No-Hub)
PVC
PVC-DWV
PE
Copper
and more…
Sizes:
Pipe size range from DN 15 – 900(1/2″-36″ NB + 1/16 – 3/4″ Tube) -DIN, ISO & ANSI
Welded Fittings: DN 15 – 900 (1/2″-36″ NB)
SW & Screwed Fittings: DN 6 – 100 (1/4″-4″ NB)
Victaulic: DN 15 – 600 (1/2″-24″ NB)
Cast Iron (Flg): DN 25 – 450 (1″-18″ NB)
Ductile Iron (Flg): DN 80 – 1600 (3″-64″ NB)
Stainless Steel (OD)Tube: DN 6 – 100 (1/4″-4″ NB)
Tubing: DN 8-16 (1/4-16″ NB)
PVC-U & PVC-DWV: DN 15 – 300 (1/2″-12″ NB)
Copper: DN 15 – 100 (1/2″-4″ NB)
PE-BW: DN 15 – 1000 (1/2″-40″ NB), Table A – Table J (Australian)DIN PN10-PN100ANSI: 150-2500
Flanges:
Blind
Plate
Bossed
Welding neck
Slip-on
Lap Joint
Ring Joint (RTJ)
Long Neck
Socket weld
and User Defined flanges
Valves:
Ball valves
Gate valves
Glove valves
Check valves
Angle valves
Plug valves
3-Way
4-Way
Butterfly valves and
Control valves
and User Defined valves
Isometric Piping
This isometric piping software will generate pipe isometric diagrams and pipe spools drawings.
Main Features:
Comprehensive range of pipe &fittings
Auto-BOM – fully customizable
BOM Descriptions can be easily edited
Database editor included
Sizes of symbols can be changed by the user
Several scaling options.
Custom symbols can be added.
Iso-Dimensioning tools included
Insulation, customizable layers…
Easy to use. We also offer a free online course to teach you how to use our isometric piping module.
Iso Piping BOM customization options include:
Some BOM Fields can be turned On/Off
Custom BOM descriptions of pipe/fittings
BOM Balloons options
Several leader styles
BOM Stock Codes option
Custom BOM remarks
Custom BOM rating notes
Custom BOM field length, width, and insertion
Custom layers, text font, text size…
Custom field headers..
Other modules include…
Pipe Schematic/Single Line Pipe Diagram
This is a Single line pipe generator. The routine will allow the user to effortlessly draw simple or complex pipe schematics. The user is simply asked to pick points to generate the pipe and at each point, the user can pick from a comprehensive icon menu to select the appropriate fitting, valve, pump gauge, or hanger. The user is also given the option to draw a LEGEND of the used symbols and/or to form a Bill Of Materials of the fittings and pipes used to draw the schematic or single-line pipe diagram.
Vessels Module
Main Features:
Easy change of design parameters
2D and 3D option
Horizontal & vertical vessels
Several nozzles can be added to the vessel body & heads
Nozzle size, flange type, and location are fully customizable
Heads type include:
Ellipsoidal
Hemispherical
ASME Flanged & Dished
Flat
Drawing mode: Complete, Heads or vessel body
Front, end & plan view draw elevations
Comprehensive range of sizes.
Centrifugal Pumps Module
Main Features:
Easy to change and add new designs
Design parameters are fully customizable
Save pump designs for later use
Front, end & plan view draw elevations
Add the designed pump to your drawing with ease.
Pipe Hangers and Clamps Module
Pipe clips and Riser clamps
Saddle Clamps and Guides
U-Bolt Clamps and Guides
Pipe Shoes
Main Features:
Large selection of sizes & designs
Option to add fasteners
Display of design safe loads
Front, end & plan view draw elevations
Pipe & Instrumentation Diagram (P&ID)
The module covers all the required symbology to generate drawings with intelligent data. This application covers the standard Piping and Instrumentation symbology outlined in the ANSI/ISA-S5.1-1986 code. However you can also add new symbols of your choice and the utility gives you full control of all the symbol sizes, layers, fonts, and the data associated with the valves, equipment, and instruments used. The program also lets you add your own symbols with ease.
The P&ID components have been split into categories for easy selection:
Pipe & Fittings
Equipment
Valves
Instrument Equipment
Instrument Balloons Symbols & Tags
Functions Blocks
Miscellaneous
You can change application settings using the P&ID Configuration (CFG) – Settings. For example, you can have the program change from Flanged valves to Socket Welded valves at a predetermined "small" size.
See also Mech-Q Network Bundle
Mech-Q Piping for AutoCAD is a part of the Mech-Q Suite. If you have CAD it is also available separately. It's also available within our CAD standalone called AViCAD.