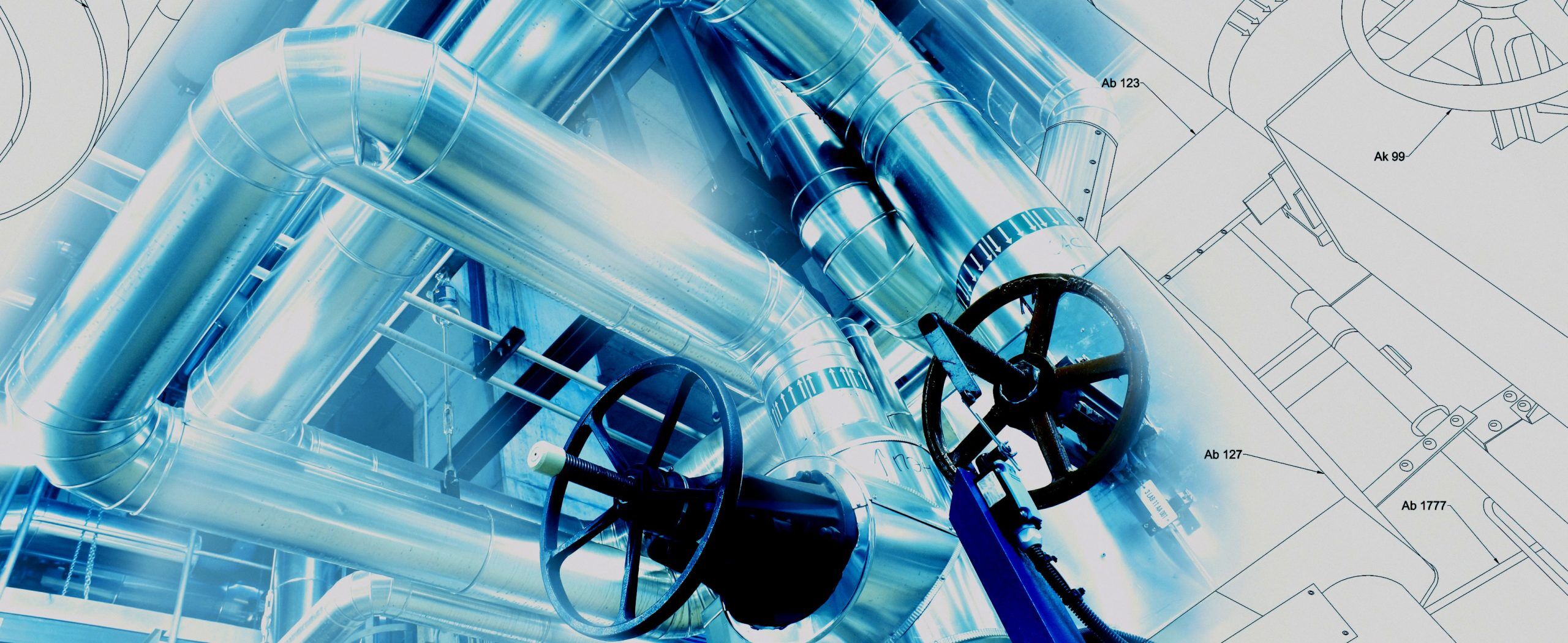 We offer a complete drawing toolset for engineers,
that is not only very affordable, but extremely easy to learn.
USING OUR CAD ENGINEERING SOFTWARE
NEXT WORLD
DRAW FAST, SAVE MONEY
WE BUILD YOUR
Get drawings done with less effort
Learn how to become more productive at computer-aided design (CAD) using our Mech-Q engineering tools. All our engineering toolsets work seamlessly inside Autodesk's AutoCAD ®, Bricscad and Intellicad software programs.
Mech-Q is available as a Full Engineering Suite or you can choose only the modules you need and customize it to your office.
If you don't have CAD we offer AViCAD (an AutoCAD alternative) at a fraction of the price you would normally pay. AViCAD also supports DWG file types.
Draw 2D schematics and create 3D solids
Mech-Q is easy to use, yet it can be used as an advanced tool at the same time.
It's a perfect fit for both beginning and experienced mechanical engineers and includes a wide array of options depending on what you need drawn.
Users can also choose between 2D drafting and 3D drafting modes. It can draw 2D isometrics, double line schematics or create complex models, all with ease.
Advanced features at your fingertips
Advanced features include the ability to create complex models and 3D designs, generate bill of material (BOM), tabulate data and create tables. 
Mech-Q lets you draw the way you draw – no more wasting time doing repetitive tasks or manual drafting. It allows you to create professional-level drawings with ease. With Mech-Q you won't need to search for pipe fittings, ducting shapes, steel beams, pipe fittings any more either. It's all at your fingertips inside the top menubar or ribbon.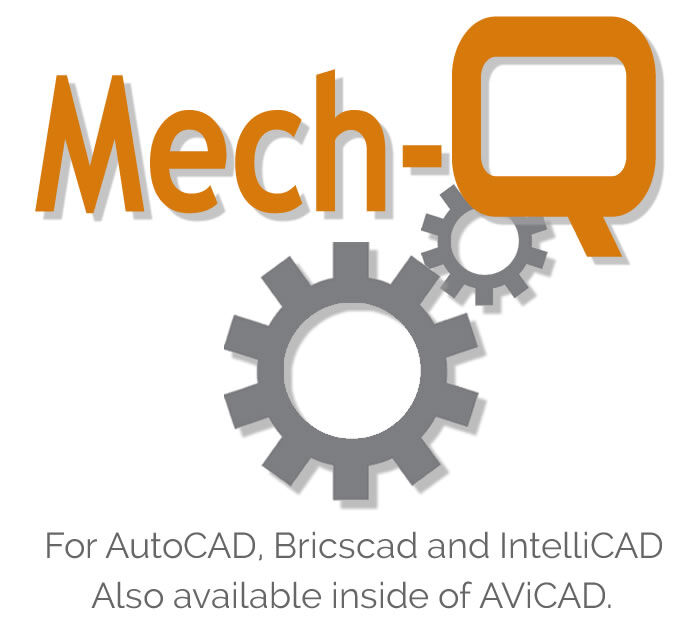 Supported CAD software programs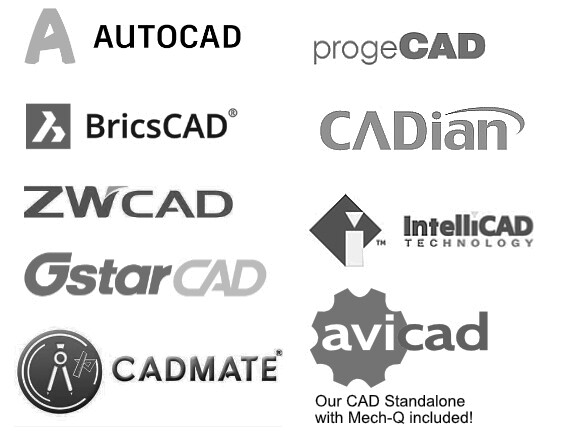 What's inside our CAD engineering software?
Mech-Q is a suite of programs or modules, typically used by engineers, drafters and designers in order to draw, modify and tabulate parts. 
Modules include: Piping, Ducting, Structural and Mechanical (below is a list of modules included in our software suite).
The engineering software streamlines and automates repetitive tasks and greatly reduces errors associated with manual drafting.  `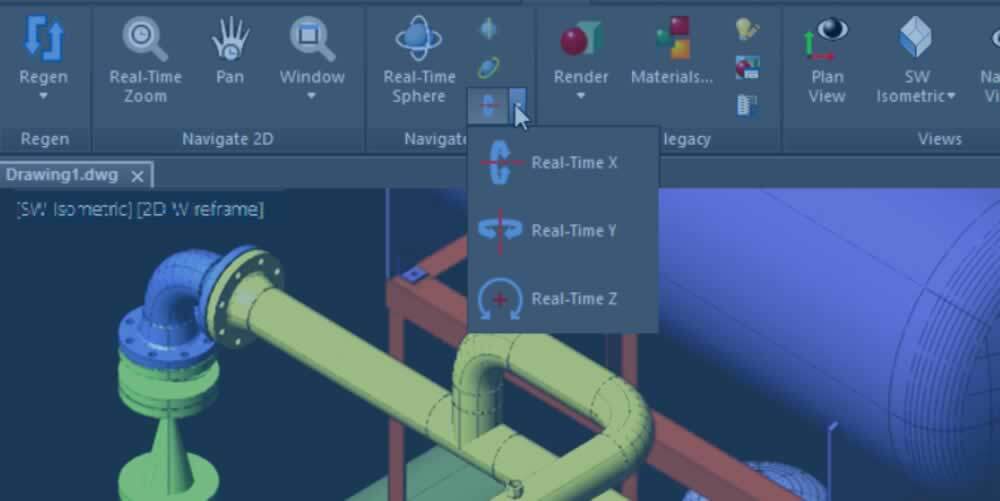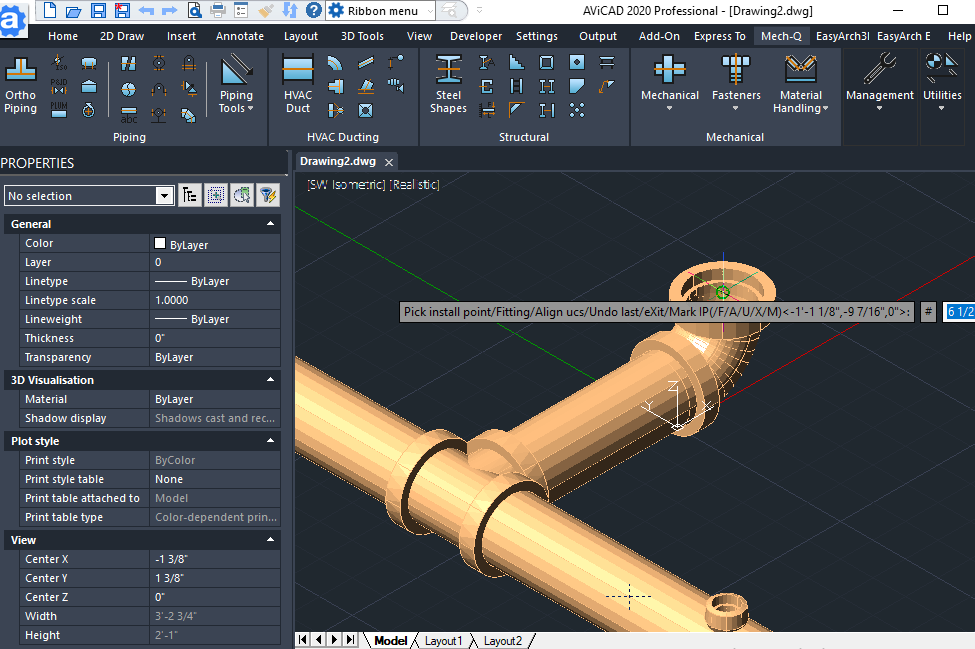 May 30
2D & 3D Drafting - Superior AutoCAD Alternative. AViCAD's can open, edit, and save
June 4
Unfolding / sheet metal software that creates 2D drawing templates from 3D Shapes.
Software for engineers built by engineers
Our products have been designed to let you work the way you have always worked.
We listen to our customers and have designed intuitive products to get the job done quickly.
We also have many free CAD tutorials on how to use Mech-Q along with learning videos for beginners.
Customers Talk About Us
Mech-Q engineering toolsets are now used by more than 25 000 engineers and drafters worldwide. Both beginning and advanced users benefit from our CAD engineering software.
Bob W.
Mech-Q Piping is an excellent tool for beginners or experienced users all wrapped up in one single platform

Dan McNeill
Your support is the best. It gives me confidence to use my CAD! Great piece of software!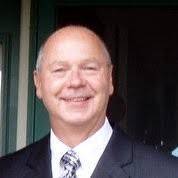 Gary Hull
Engineer
... I am using Mech-Q for ducting and pipework all day and every day now. I find them to be most useful, and really speed up the work ...

Phil
Designer
Mech-Q Piping is fantastic, when I draw a Flange for example, it gives me the exact dimension of the part based on what criteria I enter. When doing this by hand drafting its no comparison to what I can achieve