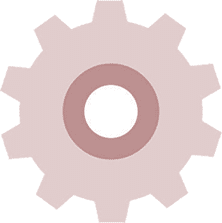 Mech-Q Structural is an add-on for AutoCAD and IntelliCAD. It is also available within our CAD standalone called AViCAD. The Structural Software / Module is both customizable and easy to learn. Design and detail beam connections and steel shapes. Includes steel stair, ladders and more.
Try Now
Get Started

Save $150 on all perpetual licenses during Sept!
Stay on track with Mech-Q Structural

The beauty of Mech-Q Structural is that we've taken the work out of creating professional looking structural drawings. We have provided you an easy to understand workflow – it's all laid out, right in front of you, so that you can stay on track with your project.
By choosing Mech-Q you can be sure that you're on the right path to becoming the most productive you can be at 2D and 3D structural drafting and design.
We keep it simple so you can draw fast
We make it easy, not more complicated … and we want you to get your ducting project done fast and accurate with very little effort. We have designed Mech-Q software to draw the way you do, so you can focus more on the work and not complicated software.
You can fully customize Mech-Q Ducting to conform to your office layer standard – so there's no need to change the way you already work. Mech-Q creates standard AutoCAD objects – so the drawings can be easily shared with anyone, even if they don't have Mech-Q.
Mech-Q Structural integrates into your existing CAD menu, ribbon, drop-down or toolbar menu. It also runs in AutoCAD®, BricsCAD and IntelliCAD or as a CAD standalone called AViCAD.
For larger office a Mech-Q Network Module is also available.
Download this Structural Software Module!
Trial is available.
Download Mech-Q Trial
Still want to explore some more? The image below is interactive. Click on each module "gear" to find out more about the other modules.