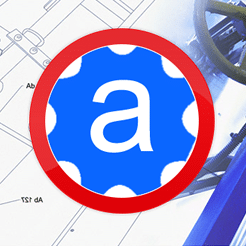 CADavenue is happy to announce our newest AViCAD version available now. AViCAD is a feature-packed 2D and 3D CAD application (which includes our Mech-Q Engineering Suite!) and provides a familiar environment like AutoCAD but at a much lower price.
Now Get AViCAD in Many Ways
Subscriptions and Lifetime licensing available.
Try Now
See Pricing

Save $150 on all perpetual licenses during April!
About AViCAD 2019
CADavenue is happy to announce AViCAD 19.0.10. For those who purchased or upgraded to AViCAD 2019 or are currently subscribed to AViCAD, please visit our Help Desk to request a download link.
With AViCAD, engineers, architects and designers have a professional yet affordable perpetual-license alternative to rigid high-cost AutoCAD subscription options.
AViCAD is an all in one CAD application with the ability to create, read, write and edit native AutoCAD DWG and DXF files just like AutoCAD.
CADavenue is based in the USA and has been supporting AViCAD users in the US, Canada and the worldwide for more than 7 years.
Get started now
What's new in AViCAD?
Here are just some of the items recently addressed in release 10 :
Supports AutoCAD DWG type 2.5-2018 AViCAD Professional reads and writes standard DWF 2D/3D files Windows 7 & 8/ 8.1/10 32&64 bit True 64 bit functionality resulting in 150-300% speed increase Quick Install Free bonus utilities 2D/3D Windows, Walls & Doors Advanced publishing / Export 3D PDF Exports to DXF, DWF, 3DS, DAE, STL, LWO, POV, BMP, WMF, EMF and SVG
Get started now
Upgrading and Purchasing AViCAD 2019
Those who have either purchased or already upgraded to AViCAD 2019 qualify for a free upgrade. Otherwise please visit our support desk for an instant quote and purchase link.
Multiple purchases and Network license upgrades are welcome and qualify for the same free upgrade as mentioned above. For larger offices a Mech-Q Network Module is also available.
Try AViCAD free for a month. For questions about AViCAD please contact us for more at 888-271-7121 or visit our help desk today.
Download and try AViCAD for free (Mech-Q and other drafting tools are also included!)
Get started now