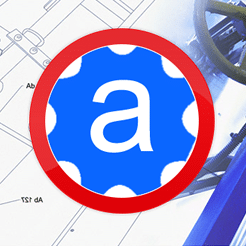 CADavenue is happy to announce AViCAD 2018 –  a feature-packed 2D and 3D CAD application (which includes our Mech-Q Engineering Suite!) and provides a familiar environment like AutoCAD but at a much lower price.
Now Get AViCAD in Many Ways
Subscriptions and Lifetime licensing available.
Try Now
See Pricing

Download our free trial
for 30 days. Save $150 - expires soon.
About AViCAD 2018 & 2019
CADavenue is happy to announce AViCAD 18.0.10. For those who purchased or subscribed to 2018, please visit our Help Desk to request a download link.
We are also excited to announce that we are planning a new release for AViCAD 2019 in May this year. For those either purchasing, subscribing or upgrading after Feb 15th, 2018, the upgrade will be included at no additional cost.
With AViCAD, engineers, architects and designers have a professional yet affordable perpetual-license alternative to rigid high-cost AutoCAD subscription options.
AViCAD is an all in one CAD application with the ability to create, read, write and edit native AutoCAD DWG and DXF files just like AutoCAD.
CADavenue is based in the USA and has been supporting AViCAD users in the US, Canada and the worldwide for more than 7 years.
Get started now
What's new in AViCAD 2018?
Here are just some of the new features and optimizations available in our 2018 version:
AViCAD 2017 was the first version to offer the new RIBBON interface. In the AViCAD 2018 interface you'll find new controls for Toolbar locking, Contextual Ribbons and a PathWatcher for control of a folder for automatic DWG opening. AViCAD 2018 also delivers major improvements and includes many new features. These recent improvements introduce a brand new 3D rendering system which has been completely re-written. Other improvements have been made to MTEXT, REFEDIT, RENAME and ARRAY commands. 3D scan data (Point Clouds) now import new formats such as .ply and vanilla .XYZ files. Existing functionality has been improved with a new Workspace management, added fading controls for XREF, REFEDIT and LAYERS and more. In 2018 you'll also be able to snap to UNDERLAY entities and have more importing Microstation file formats including .DGNLIB,.RDL, and.CEL. You'll also find new commands like VPMAX, VPMIN, TEXTFRONT and many new system variables such as DIMLAYER, HPLAYER, CACHEFILES and HPTRASPARENCY just to name just a few. Mech-Q Engineering modules have also been updated and include many speed improvements.
Get started now
Upgrading and Purchasing AViCAD 2018
Those who have purchased AViCAD on or after Feb 15th, 2017 qualify for a free upgrade. Otherwise please visit our AViCAD upgrade page for an instant quote and purchase link.
Multiple purchases and Network license upgrades are welcome and qualify for the same free 2018 upgrade. Special pricing can be found here. For larger offices a Mech-Q Network Module is also available.
To try AViCAD free for a month, AViCAD 2018 can be downloaded HERE. For questions about AViCAD please contact us for more at 888-271-7121 or visit our help desk today.
Download and try AViCAD for free (Mech-Q and other drafting tools are also included!)
Get started now