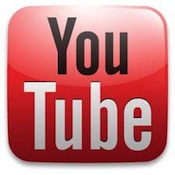 Welcome to our demo section. Here you will find various Youtube videos about our software packages. All of our modules within our engineering package completely menu driven and use draw the selected objects to your specifications. All your Piping and Ducting data is tabulated in order automatically create project schedules.
Most of our utilities are equipped with 2D & 3D functionality. In addition you'll be able to draw objects according to your preferred layer and text style system to match your current system. Contact us anytime with questions about our products (or call 888-271-7121).


(In the short video above we're going to cover how to build a separator and expansion tank.)

AViCAD 2014 new release. Order now and save $200!
Recently Posted Videos

Setting up your drawing


How to draw steel stairs


How to create 3D flanges


How to buy CAD software for very cheap


How to create 3D Walls, Windows, Doors and Roofs


How to setup Text & Dim Styles


part 1 – 3D Boiler Skid Project


3D Piping Project Intro (see "full length" video)


Whats inside AViCAD?


Whats inside Mech-Q?


Backing up settings


Mech-Q Piping – Slow vs Fast


Drawing P&ID with Mech-Q in AutoCAD


Changing the UCS in Mech-Q


Layers in AViCAD
Installation Videos

How to install Mech-Q in LT


Troubleshooting menus after installation


Troubleshooting paths after installation
How To Videos

How to create a Bill of Materials (BOM)


How to Create 3D Steel Columns + Beams


How to Create Iso Drawings


How to create a 3D flange


How to create 3D steel stairs


How to draw a piping schematic in 3D


How fast can you draw a pipe?


How to draw a 2D ducting schematic


How to create a 3D piping / vessel layout


How to create mechanical fasteners


Customizing- toolbars after installation
Archives

What is ZWCAD?


How to install ZWmech
What are you waiting for?
Why not try our engineering software for yourself? There is no obligation to buy …. we think you'll be impressed!