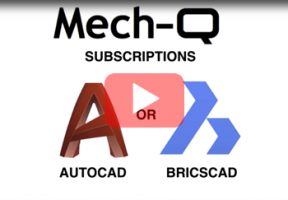 Do you need to purchase Mech-Q or AViCAD but don't have the budget to do so right now? Great news, we now offer subscriptions!
Our subscriptions allow you to :
Use either Mech-Q or AViCAD for a little over a dollar a day
No commitment you can cancel anytime
Update your software anytime during your subscription
Receive priority support either by phone or email
Get Started For As Low As $29.00
Sign up today for Mech-Q or AViCAD today. Payments are automatic every 30 days until you cancel. Other plans are also available including perpetual licenses.