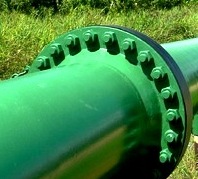 If your looking for the best Engineering Software that does it all, then our Mech-Q is where you need to be.
Mechanical Engineering Software Suite features parametric menus, meaning you simply pick and choose what you need. The program creates the drawing for you.
All of our modules are easy to learn and very intuitive. A simple dialog interface puts you in control of your project. Most utilities are also equipped for drawing both in 3-D solids or 2-D isometric – this includes Piping, Ducting, Steel Beams and the Mechanical Library.
See our new video below on our Structural Module:
Software is compatible with latest versions of AutoCAD, Bricscad. or IntelliCAD and is even available as AViCAD (our standalone option).

Save $150 on all perpetual licenses during June!
All of our modules are all easily accessible from the pull-downs at the top of your CAD screen. In addition you can quickly access the program using floating toolbars, which are installed for you.
Mech-Q is available in many ways:
More About Our Engineering Modules
The Piping Module – includes a comprehensive range of pipe, fittings, flanges and valves: Welded, flanged, threaded, ductile & cast iron, victaulic, stainless, PVC…with auto-BOM and many other utilities.
The Mechanical Module – includes range of mechanical symbols & housings, gears and much more! The Mechanical Module also includes material handling items (conveyor rolls, sprockets, Trajectory calculator..), springs, shafts utility plus most modules draw in 2D or 3D.
The HVAC Ducting Module – includes rectangular, round and flat oval ducting with auto-BOM, auto-label, flat sheet development. Our HVAC module also includes duct transitions, tees & wyes, offsets, branches, dampers, diffusers, flexible duct, grills and other accessories.
The Structural Module – allows you to quickly create steel stairs, details, shapes and more. The Structural Module also includes beam connections, ladders, bracing, hand railing, frames, beam designer. Many with auto-dimensioning to fabrication detail.
Want to see more tools like this? Take Mech-Q for a test drive today.
Download your copy today !
There is absolutely no obligation to try our products. Demo expires in one month.