FREE Upgrades For 12 Months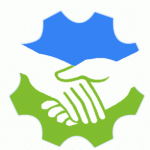 For a limited time, when you purchase a new Mech-Q software product, the purchase price includes FREE lifetime technical support as well as free Mech-Q upgrades for 12 months from date of purchase.
The Mech-Q Service & Maintenance Contract (also called the SMC) allows you to upgrade at anytime during the first 12 months after you purchase a license.
The Benefits of the SMC
Unlimited Mech-Q updates to new releases
Expedited Priority Phone & Email Support
Easily switch to another Mech-Q CAD version
The Fine Print
If you have AutoCAD (Full) or IntelliCAD the free upgrade period allows you to upgrade freely without restriction for 12 months. After the SMC expires, we encourage you to continue with the subscription, otherwise normal upgrade fees will apply..
In addition to the 12 months of free upgrades, we also offer a Mech-Q Extended Service & Maintenance Contract which may be purchased for extended periods of 24 months, 36 months or 48 months.
Extend your SMC today
To find our more about how to extend your service and maintenance, click on the blue button below. You can also contact us with any questions you may have.