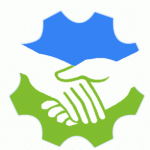 Already have maintenance or recently purchased within 6 months?
Extend your upgrades for 1 year to prevent it from expiring.
The Mech-Q Service & Maintenance Contract (also called the SMC) allows you to upgrade at anytime during the first year after you purchase a license.
When you purchase a new Mech-Q or AViCAD software license, the purchase price includes FREE lifetime technical support as well as free Mech-Q upgrades for 6 months from date of purchase. You may extend or renew your SMC for 12 months while your SMC is still active using the button below.
Has it been over 6 months since purchasing? Ask us of a quote.
$ As low as 199.00
(for new users 90 days or less or existing SMC subscribers w/ AutoCAD Full only )
Buy Now
The Benefits of the SMC
Unlimited Mech-Q updates to new releases
Expedited Priority Phone & Email Support
Easily switch to another Mech-Q CAD version (fees may apply for LT see below)
The Fine Print
If you have AutoCAD (Full) or IntelliCAD the SMC allows you to upgrade freely without restriction. After the SMC expires, we encourage you to continue with the subscription, otherwise normal upgrade fees will apply.
If you have AutoCAD LT and switch CAD versions after 60 days of purchase date, a small upgrade fee will apply. The older the LT version the more expensive the upgrade. The cost structure is as shown:
1 level = $300 (from LT 2013 to LT 2016)
2 level = $350 (from LT 2012 to LT 2013)
3 level = $400 (from LT 2011 to LT 2012)
4 level+ = $500 (from LT 2010 to LT 2011)
We also offer a Mech-Q Extended Service & Maintenance Contract for periods of 24 months, 36 months or 48 months. To find our more about how to extend your service and maintenance, click on the blue button below. You can also contact us with any questions you may have.
Get a free price quote