Just a quick announcement to let you know we've released a new PDF book for AViCAD.
The new book includes a printable keyboard that you can print out for easy reference. Most of these shortcuts will also work with AutoCAD too.
Free sample from the book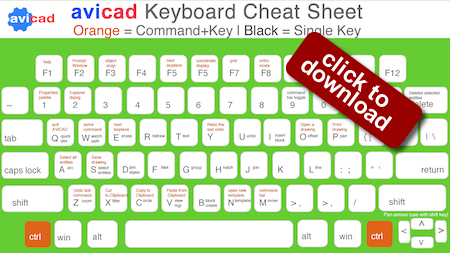 The cheat sheet shown above, refers to both single letter commands (such as L for Line) or Control + Key combinations
Here is an excerpt from the book's table of contents. There are 190 pages filled with tips and shortcuts to using AViCAD plus a whole lot more.
New to AViCAD?
Get started with AViCAD