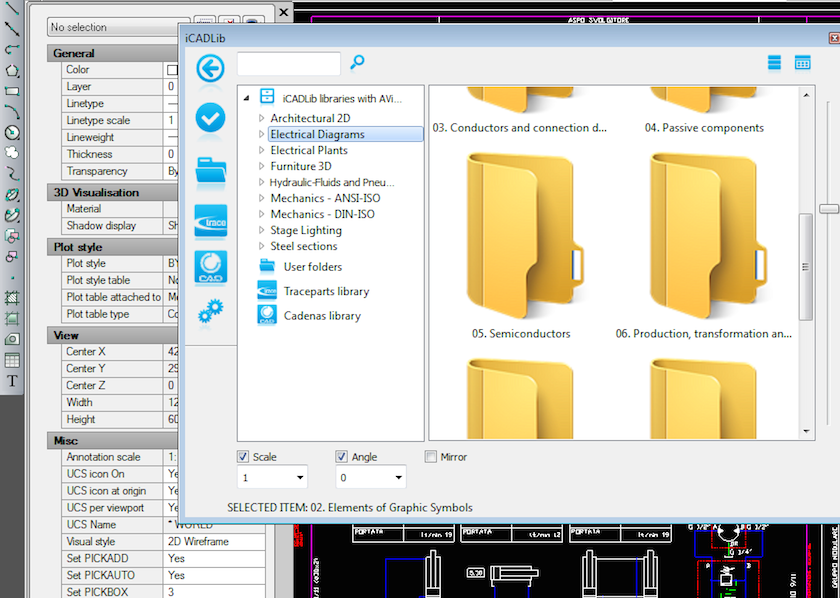 Huge block library at your fingertips
AViCAD will also become your perfect everyday companion for blocks management. A huge block library module is included containing more than 20,000 2D/3D blocks. Easily manage your existing blocks too.
Blocks include IEC Electrical, Hydraulic Fluids and Pneumatics – Steel Profiles and Sections – Architectural and many more…
AViCAD also reads and edits any existing Dynamic Blocks you may have in your library.
View Next Slide

Or get started now and try AViCAD now

Happy New Year - This week save $100 on perpetual licenses - ending Jan 3rd!