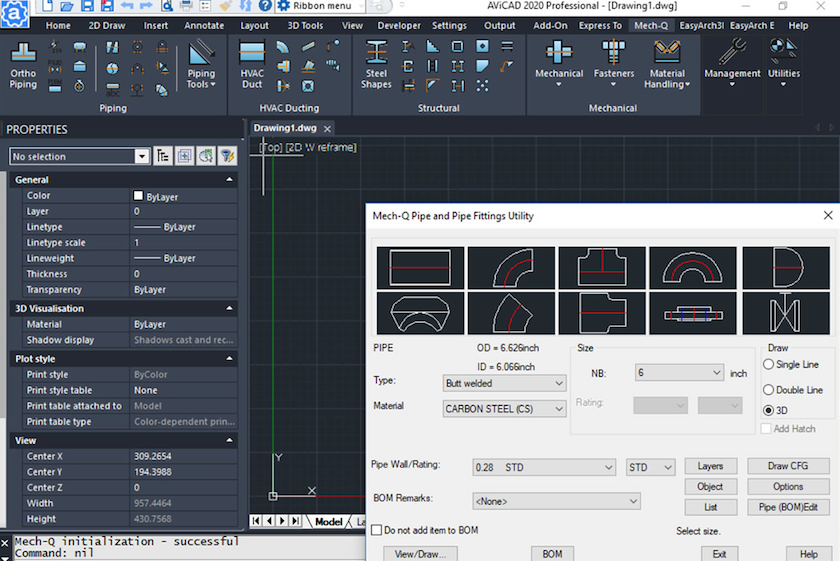 An outstanding value with Engineering Tools included
If you are an engineer, you'll appreciate that AViCAD is fully equipt with countless productivity tools for both you 2D and 3D designs. We have integrated the Mech-Q Suite directly into the toolbar with our Mechanical, Ducting, Piping and Structural utilities. We've taken the extra step ensures closest compatibility with the standards and CAD specs that you are accustomed to.
View Next Slide

Or get started now and try AViCAD now

Happy New Year - This week save $100 on perpetual licenses - ending Jan 3rd!