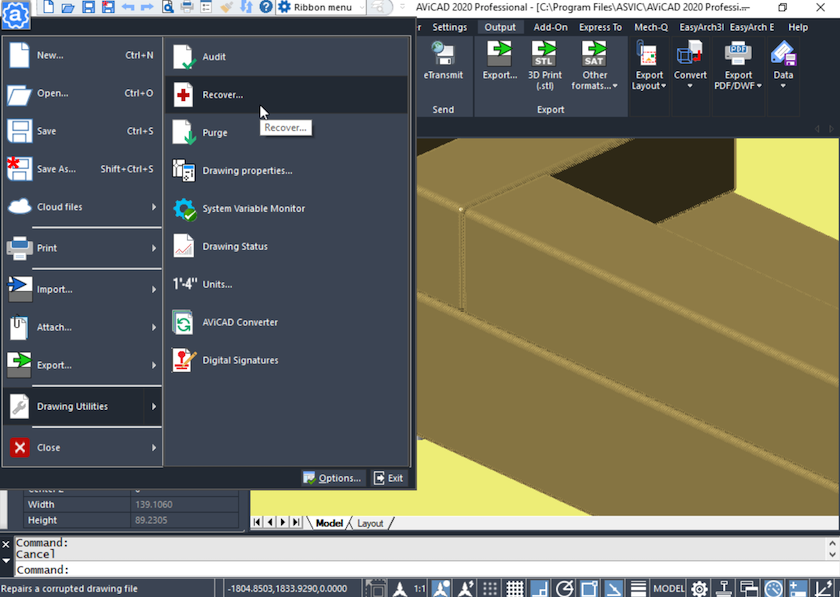 Safely Audit and Recover when needed
AViCAD always safely opens and oversees all your DWG files. If for some reason you can not open a drawing due to file errors, or you wish to clean up or lower file sizes or additionally convert a file created by another CAD program you can always utilize AViCAD's Audit, Recover and Purge commands. AViCAD also includes autosave and backup functions, so you won't ever lose data to hardware or software application crashes if they should occur.
View Next Slide

Or get started now and try AViCAD now

New AViCAD 2022 version has released.
Read more here